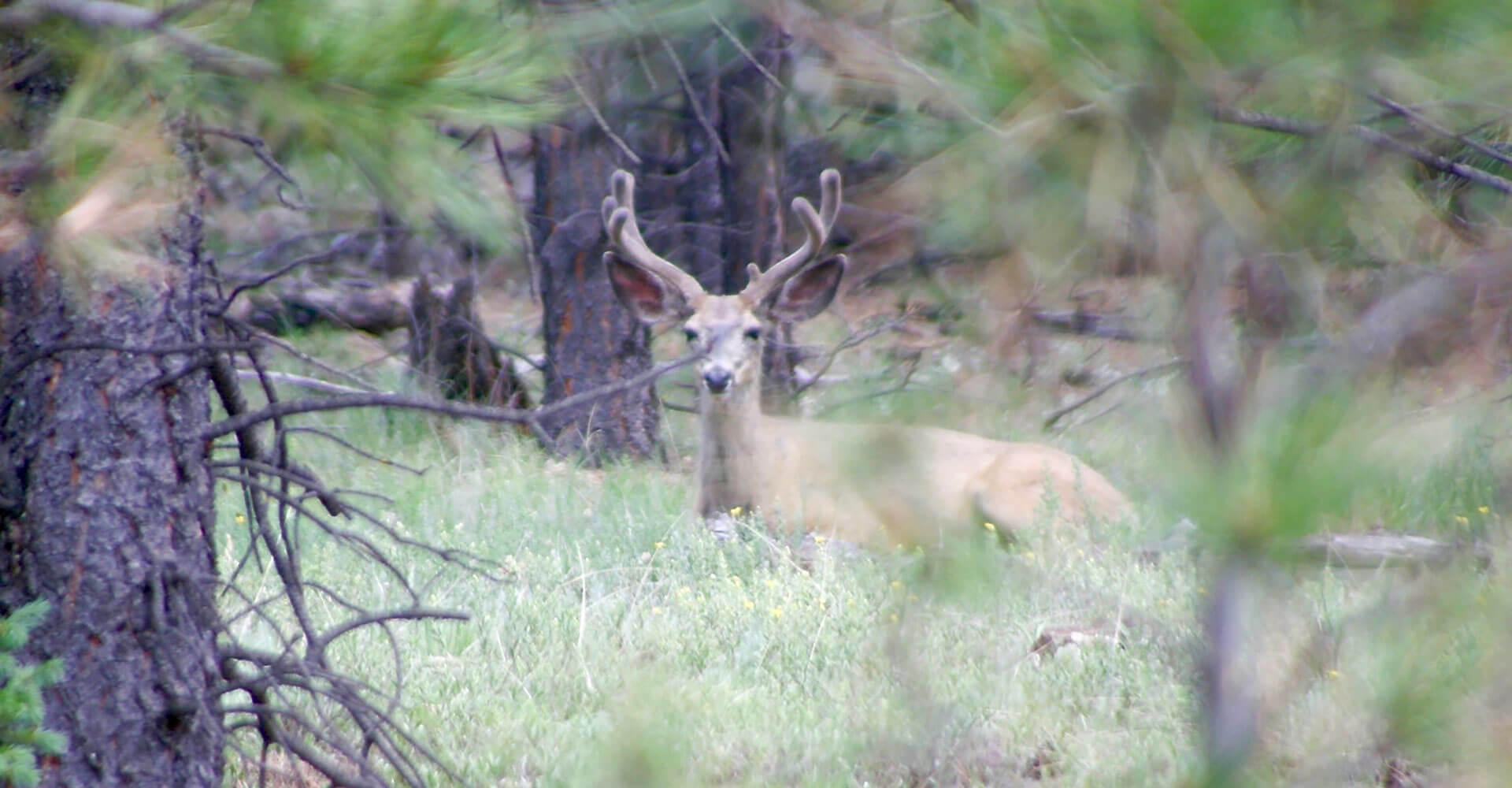 Nav BG
New Mexico Mule Deer Hunting Ranch
All wildlife on Wheaton Creek Ranch are part of a holistic management program. For over 40 years the ranch has protected its mule deer populations.
Mule deer are important in the balance of both the fauna and flora. They are particularly critical as browsers to moderate gamble oak and brush growth in the Rocky Mountain landscape.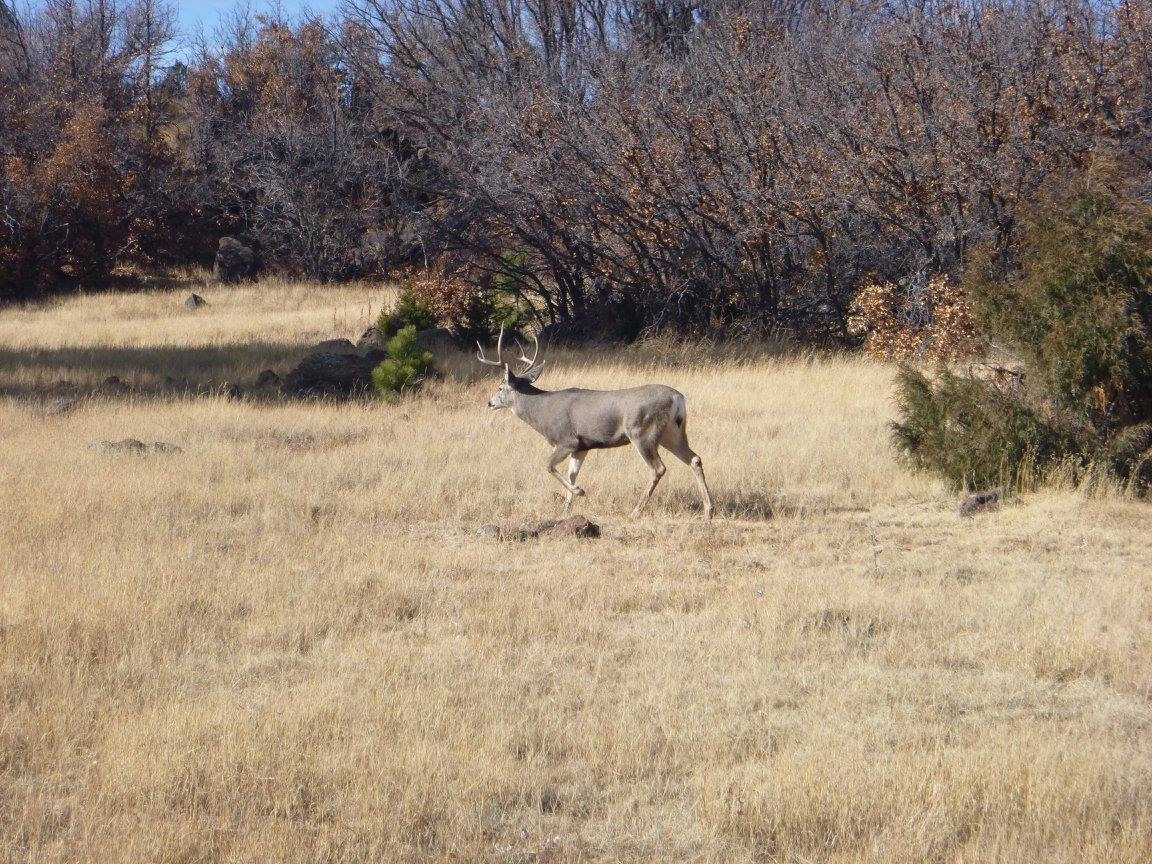 Wheaton Creek Ranch continues to closely monitor and manage its population of Mule Deer. Our management efforts have been highly successful. Robust deer populations have returned. We are now offering a Mule Deer Muzzleloader and 2 Elk / Deer Combo Hunts.