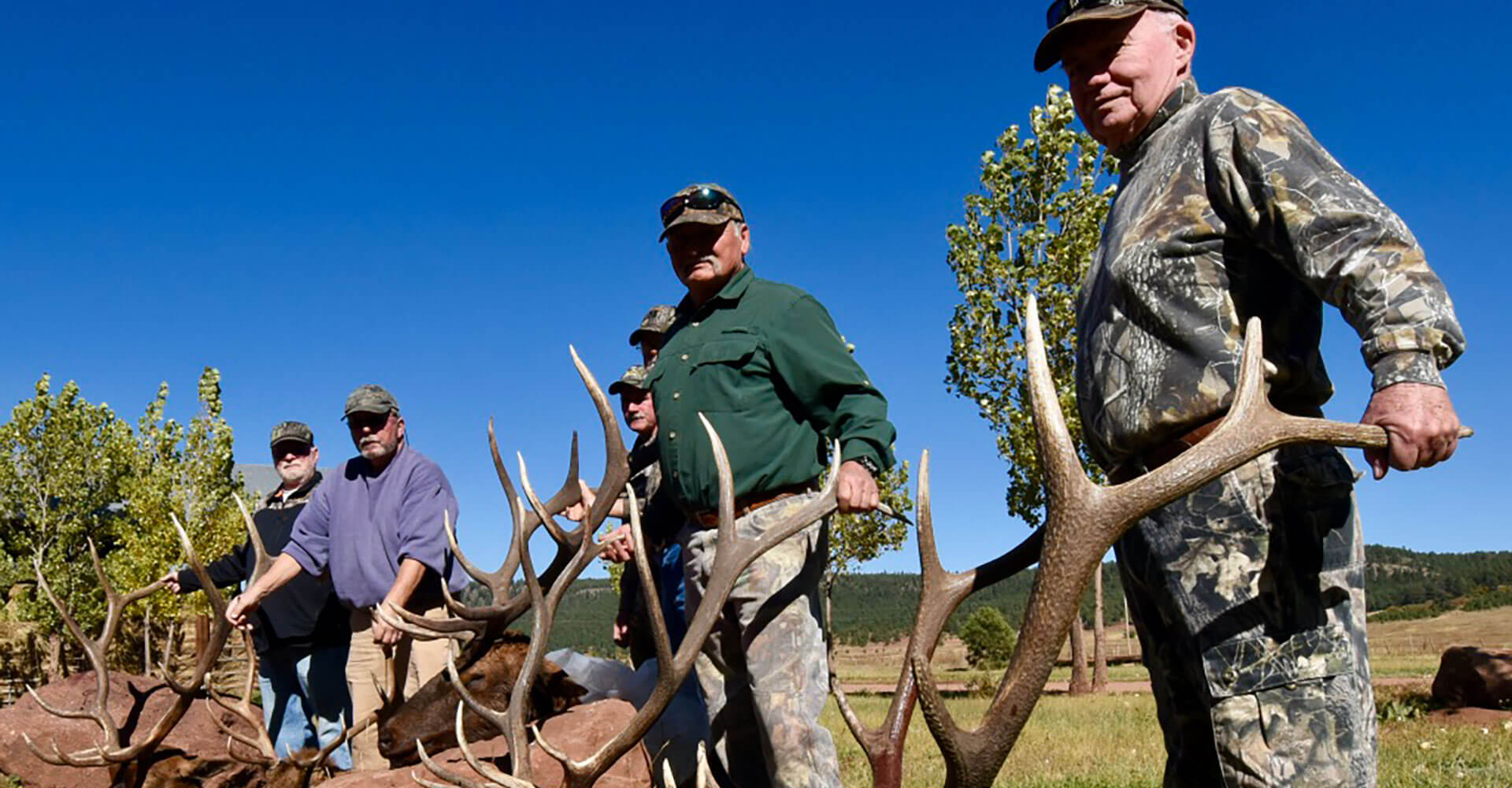 Nav BG
New Mexico Elk Hunting Ranch
See our hunt schedule and pricing here.
Wheaton Creek Ranch is a New Mexico private elk hunting ranch providing experienced outfitting and guide services as well as a variety of the best accommodations and facilities in New Mexico. Unlike many other New Mexico outfitters and guides offering private land hunts on contracted lands they only visit a few weeks on a year, we hunt the private land within our ranch which we live and work on all year round. We are intimately aware of the movements of the elk herds as well as the habits of the largest bulls in those herds.
Wheaton Creek Ranch Hunting History
In 2014 we introduced our exclusive outfitter and guide service and our guided hunters enjoyed over 95% opportunity. Our either sex archery hunts kicked off the hunting season with everyone "being in elk" and enjoying the unforgettable experience of "the rut". Our Guided Elk Archery Hunts had 25% success rates with our largest bull elk harvested mounting a 362. Our Guided Elk Muzzleloader Hunts followed with 80% success rates and our Guided Elk Rifle Hunts had a 100% success rate. The average bull elk harvest scores were 270. In 2015 our hunters enjoyed the same quality hunt experience with an even higher average bull harvest score of 280.