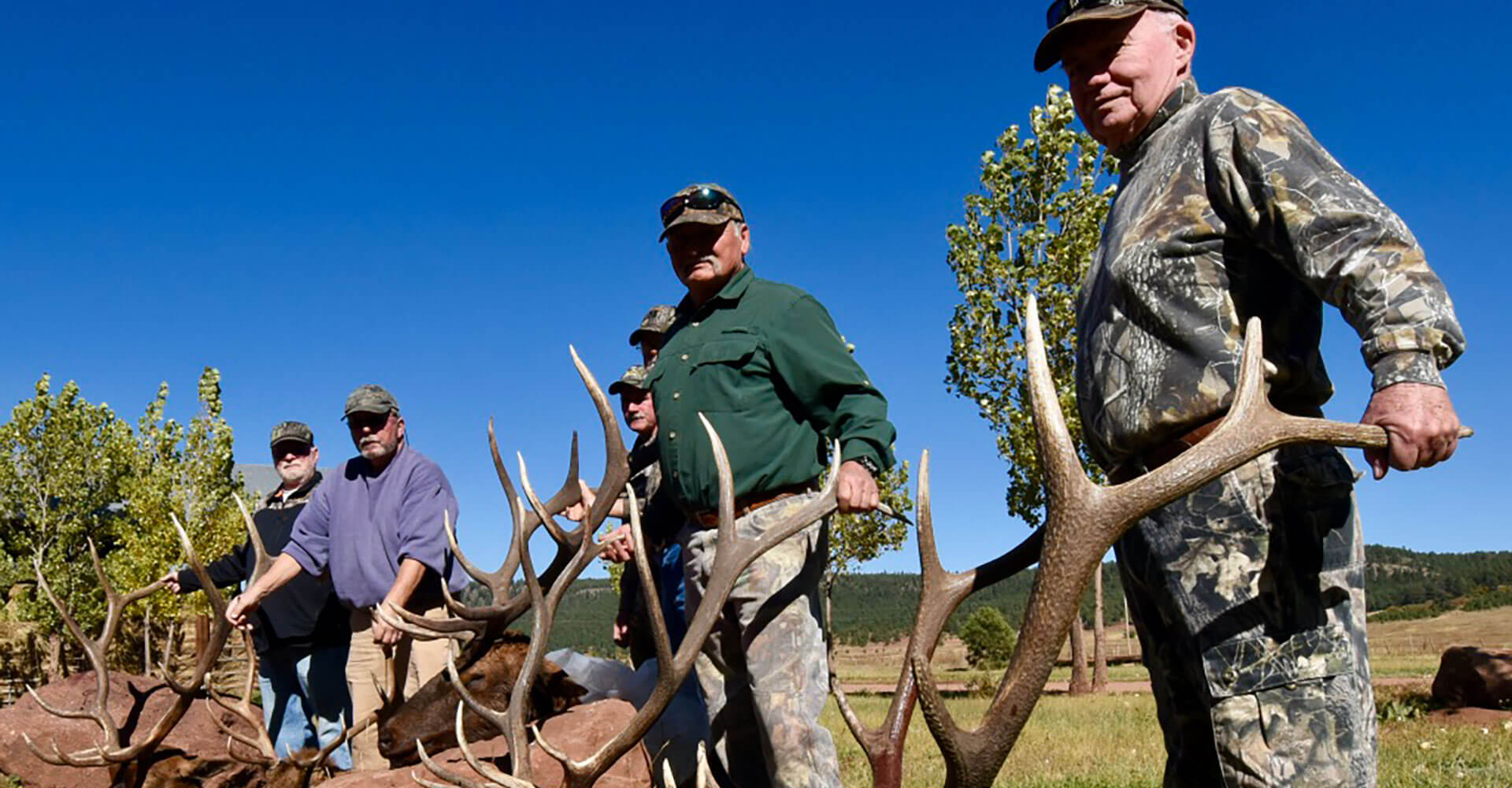 Nav BG
New Mexico Elk Hunting Ranch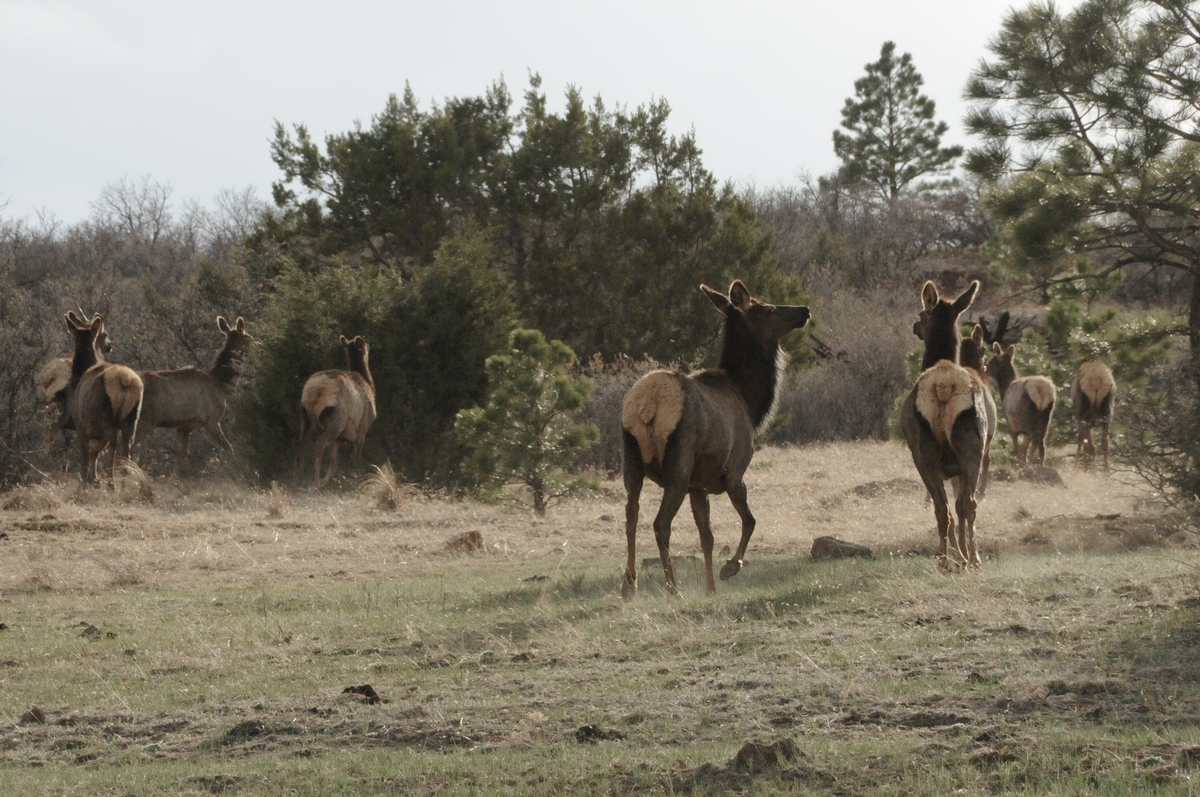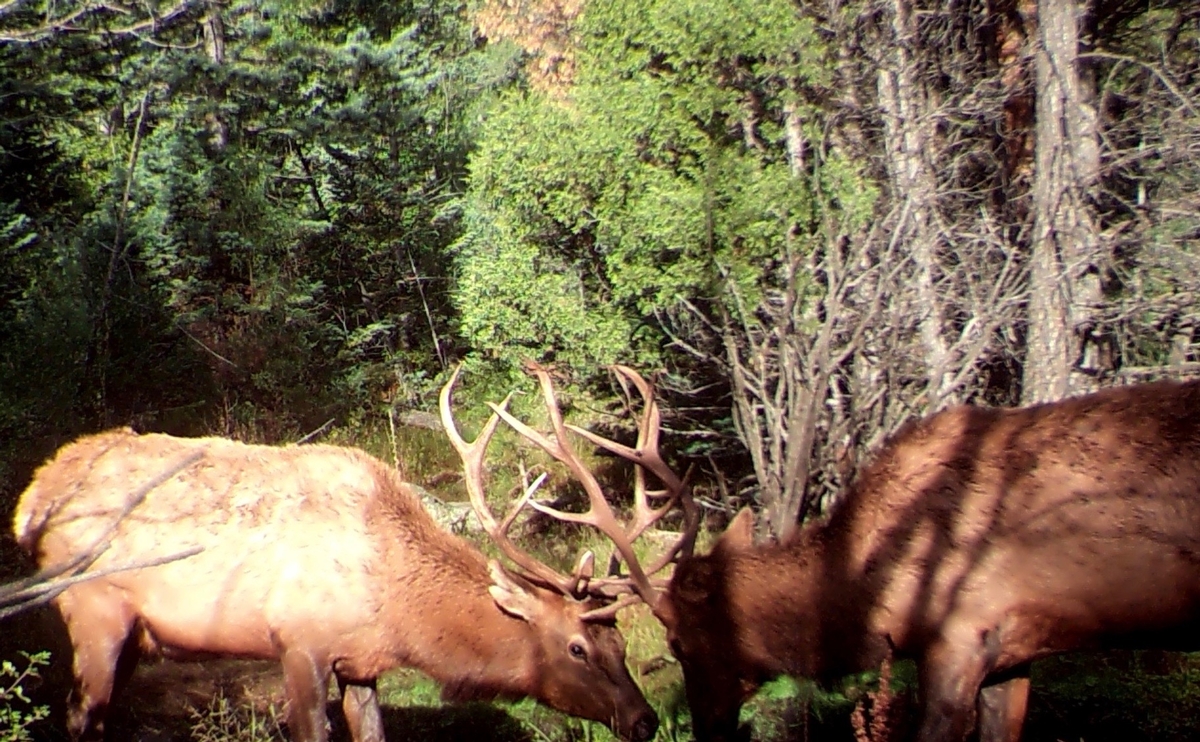 Wheaton Creek Ranch is a New Mexico private elk hunting ranch providing experienced outfitting and guide services as well as a variety of the best accommodations and facilities in New Mexico. Unlike many other New Mexico outfitters and guides offering private land hunts on contracted lands they only visit a few weeks on a year, we hunt the private land within our ranch which we live and work on all year round. We are intimately aware of the movements of the elk herds as well as the habits of the largest bulls in those herds.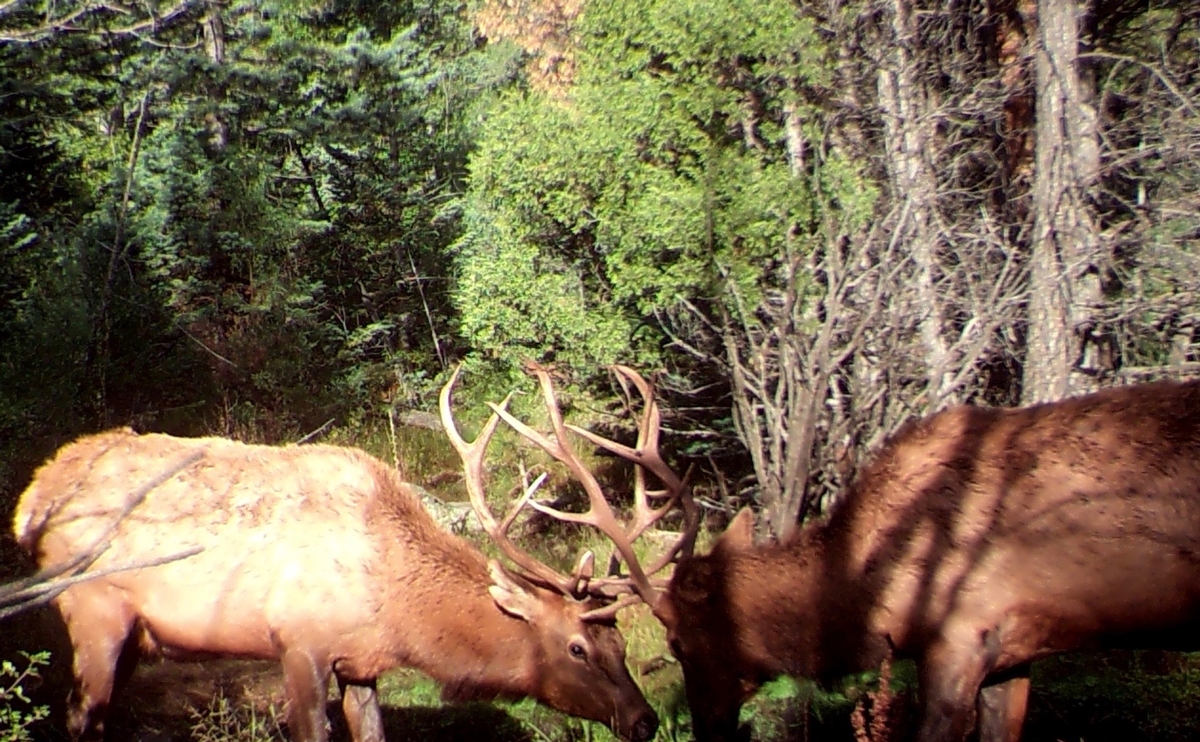 Wheaton Creek Ranch Hunting History
In 2014 we introduced our exclusive outfitter and guide service and our guided hunters enjoyed over 95% opportunity. Our either sex archery hunts kicked off the hunting season with everyone "being in elk" and enjoying the unforgettable experience of "the rut". Our Guided Elk Archery Hunts had 25% success rates with our largest bull elk harvested mounting a 362. Our Guided Elk Muzzleloader Hunts followed with 80% success rates and our Guided Elk Rifle Hunts had a 100% success rate. The average bull elk harvest scores were 270. In 2015 our hunters enjoyed the same quality hunt experience with an even higher average bull harvest score of 280.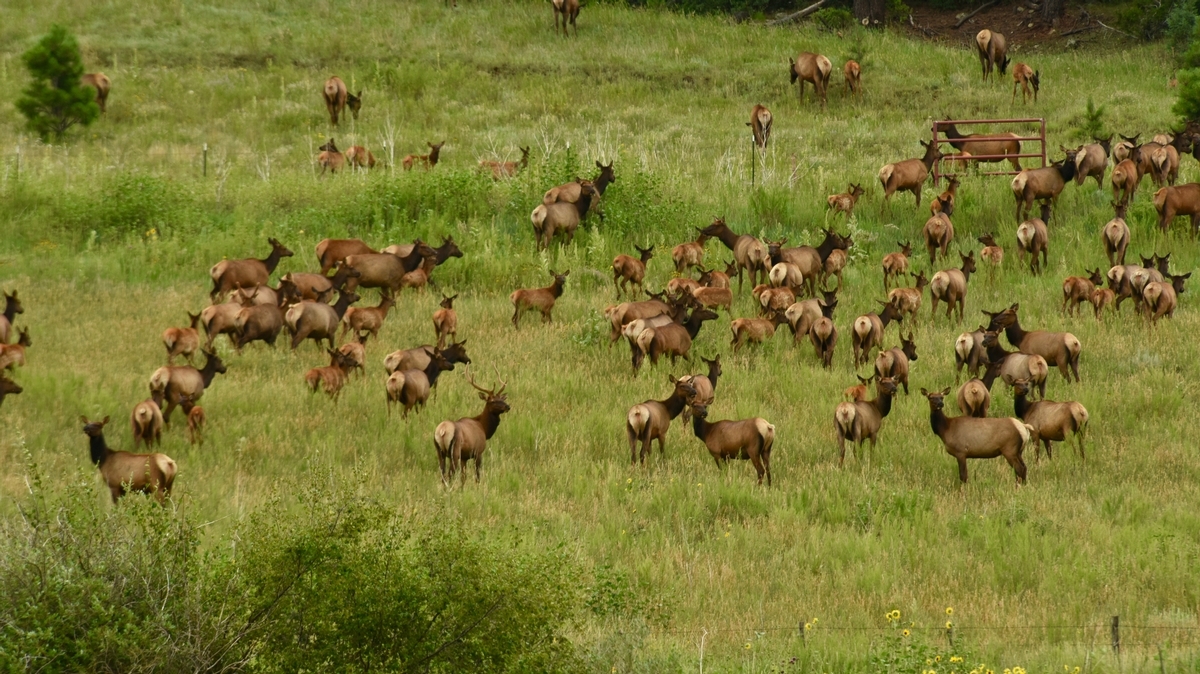 A Guaranteed New Mexico Elk Tag with WCR
The only way you can be guaranteed of a tag and start planning the best hunting experience in New Mexico is with a private landowner tag on a large private ranch. Our ranch is a "ranch only" private ranch. When you choose WCR for your private elk hunting experience, you will be staying right in the heart of prime elk habitat and with 15,000 acres of private land to hunt, we have the flexibility to style your hunt to fit your particular needs and desires. And best of all, the minute you arrive you will be staying smack dab in the middle of prime elk country and stay there for your entire hunt. You won't be shuttled down some highway to hunt someone else's land. You will be on our ranch, hunting our land.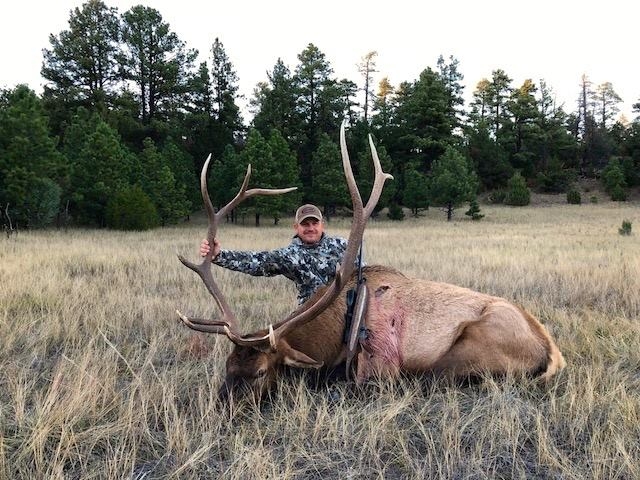 Exclusive Quality Hunts in Prime Elk Habitat
The New Mexico Game and Fish gives WCR their highest elk habitat rating and issues WCR hundreds of Landowner Elk tags based on surveys, private land elk populations, and harvest objectives. We have been offering elk hunts for over 35 years, but since 2008 we began managing for Quality Hunts rather than opportunity hunts and in 2014 we introduced our exclusive outfitting and guide services.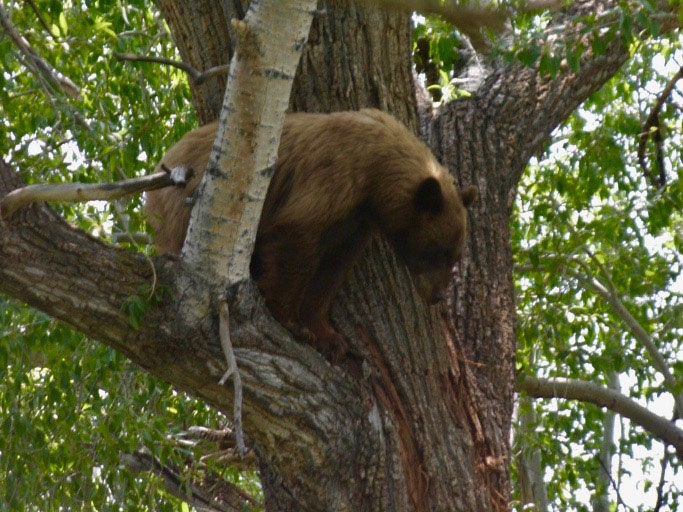 Elk / Bear Combo Hunt
The ranch is offering special pricing to our elk hunters if they choose to add a bear to their hunt. These hunts are available based on surveys and estimated detrimental effects of other wildlife on our Ranch. Please contact us at 575-666-2211 or email lisa.wheatoncreekranch@gmail.com for updates and information.