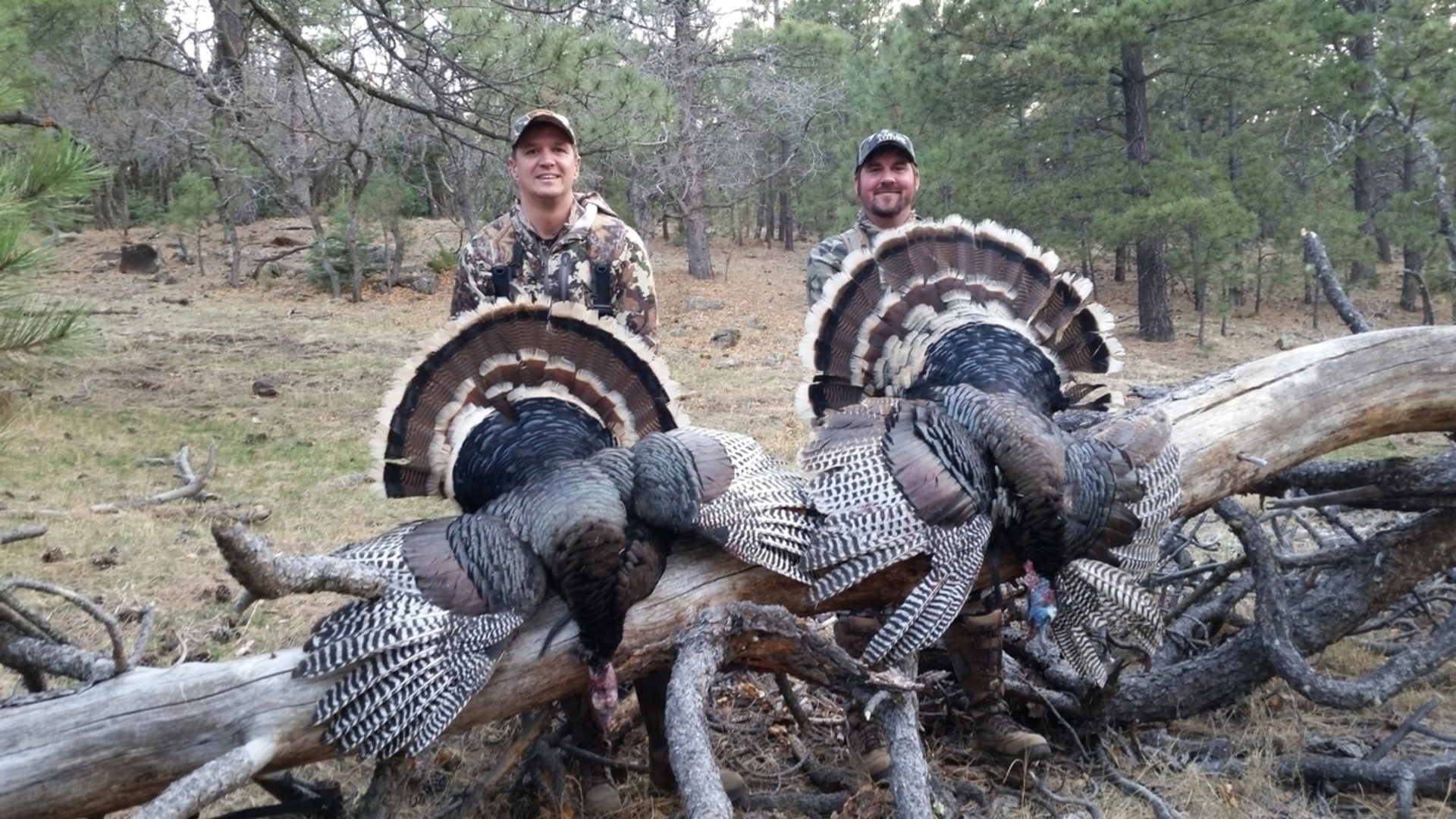 Nav BG
New Mexico Merriam Turkey Hunting Ranch
Merriam Turkey are known to be the most dramatic and beautiful of the Turkey Grand Slam. Wheaton Creek has both a spring and fall Merriam Turkey Hunt. Our guided turkey hunts include 3 days hunting on 15,000 acres of private land as well as 22,000 state Trust Land. And of course, our same high quality food and lodging for all our retreats will be provided for your comfort and enjoyment!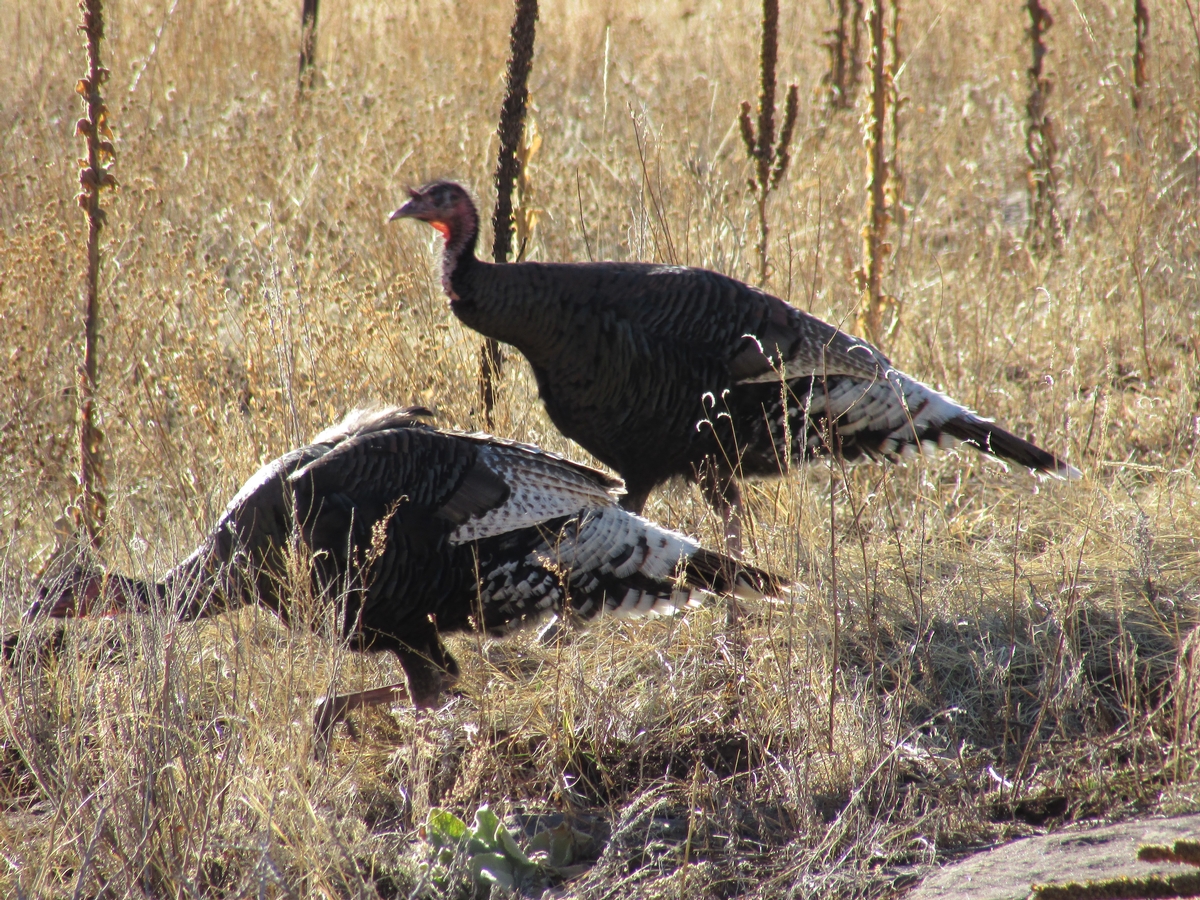 Turkey Hunting Guides
Wheaton Creek has a thriving Merriam Turkey population. Our guides are chosen for their skill, professionalism, and intimate familiarity with the property. They are all professionals with years of hunting experience on the ranch. Unlike many other New Mexico outfitters offering hunts on private ranches, we provide the hunt on a ranch in which we live and work on all year round.