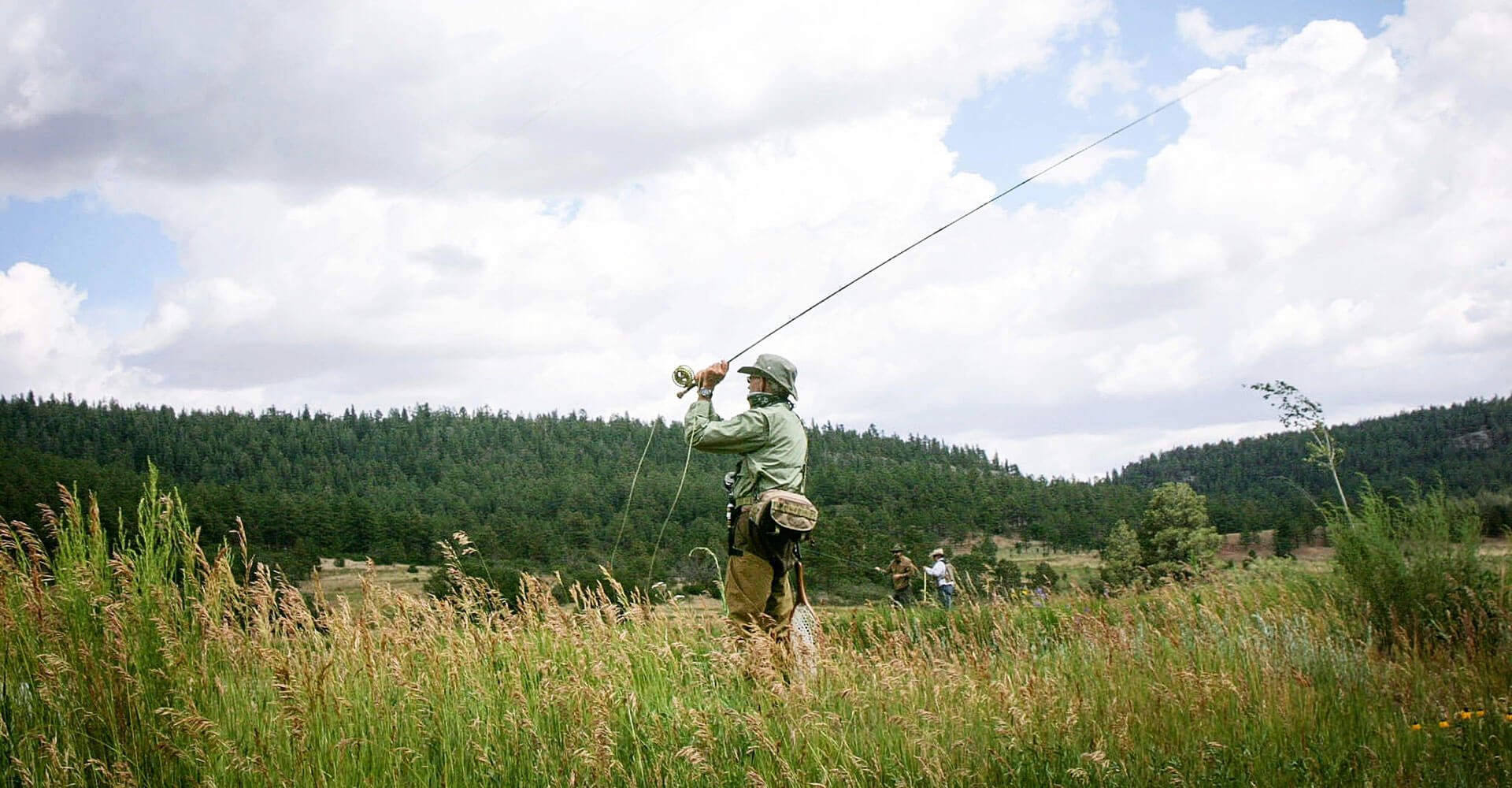 Nav BG
Fly Fishing at Wheaton Creek Ranch
New Mexico fishing is a year-round season for most waters. There is a broad variety of species such as panfish, trout, bass, catfish, northern pike, and walleye. This makes New Mexico one of the best fishing places.
Due to a drought, Wheaton Creek's streams are closed to the public to allow the fish to repopulate. However, thirty to ninety minutes from the ranch, there are public waters available for you to fish such as: Charette Lake, Cimarron River, Mora River, and Eagle Nest Lake.
Out-of-state anglers must purchase an annual fishing license, a one-day license or a five-day license. The fishing license year is April 1- March 31.