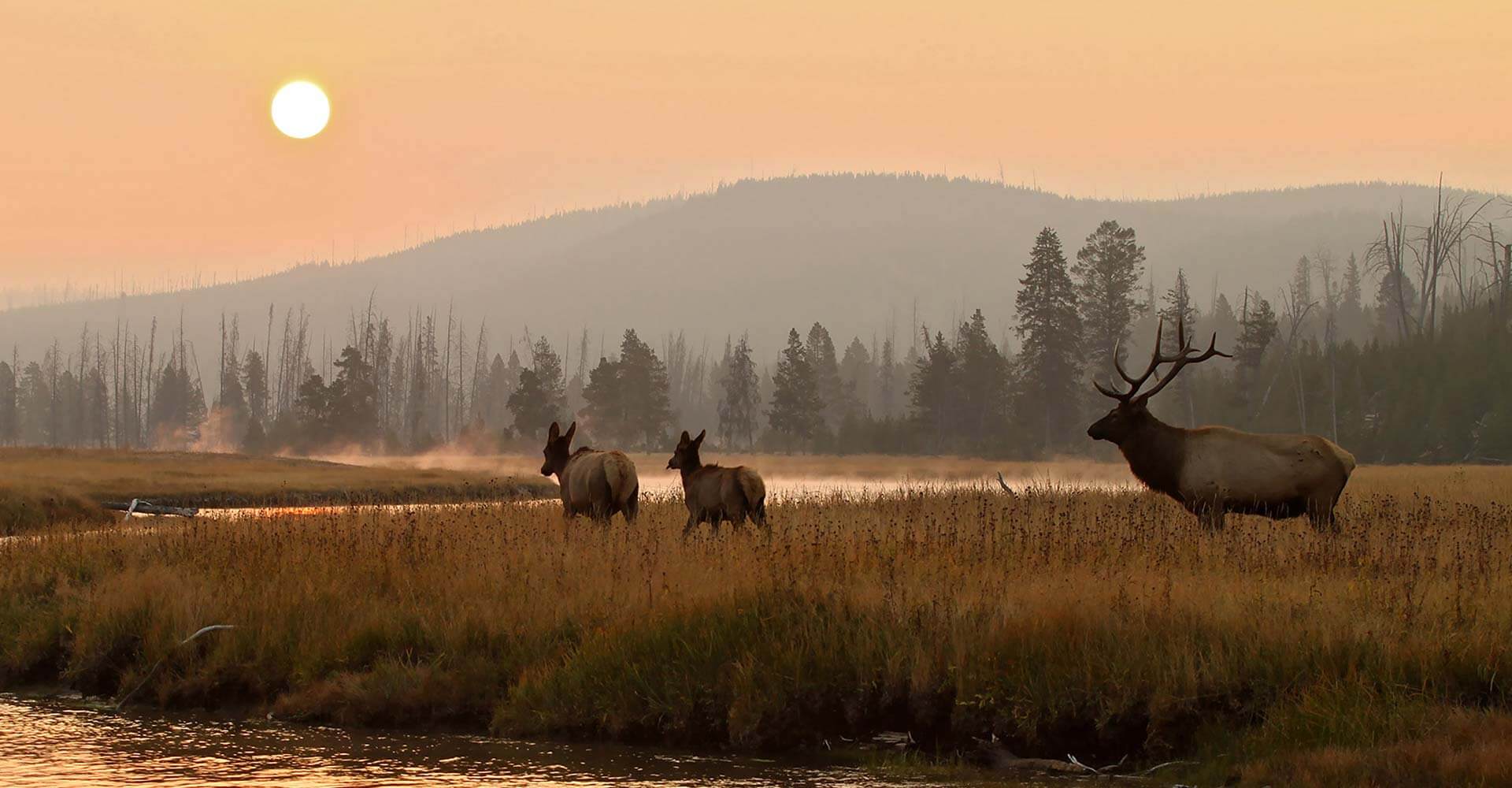 Nav BG
Rates
Rates are tailored to your specific group based on time of year and use. Please contact our team for pricing and scheduling events and special requests. A description of The Lodges are set out below.
Choose the luxury and comfort of our newly remodeled "turn of the century" lodges – relaxing in the hot tub, lounging under the large veranda while taking in breathtaking views, walking the many trails available directly from your door, treating yourself to gourmet meals or an after drink by the fire. At WCR we strive to make your hunt the best hunting experience you have ever had. Our staff is truly happy to see you and looks forward to sharing this incredible outdoor adventure with you.
The Wheaton Creek Main Lodge and Mountain Lodge are newly renovated with the highest quality facilities. Everything is new, from the beds and linens to the commercial kitchen. Staying in these lodges puts you in the hub of the ranch, but still offers privacy and security during your stay.
The Main Lodge includes three private rooms, a commercial kitchen, large dining hall, living room with fireplace, and our main office. Suites 5 and 7 are attached to the Main Lodge, but have separate entrances and are completely independent. All rooms are complete with a full bathroom and king size bed that can be broken into two twins. Suite 6 is inside the Main Lodge and has an additional twin bed inside.
The Mountain Lodge is set up with suites having there own Kitchen/Kitchenette so to be able to provide for themselves at times when we aren't providing meals.
ROOM AMENITIES
MOUNTAIN LODGE
Suite 1 - 1 King Bed or 3 Twin Beds, Fireplace, Living Room, Kitchen, Private Bath
600 sq ft.
Suite 2 - 1 Queen Bed or 2 Twin Beds, Kitchen, Living Room, Private Bath
477 sq ft.
Suite 3 - 1 King or 3 Twin Beds, Refrigerator, Private Bath
396 sq ft.
Suite 4 - 1 Queen and 2 Twin Large Living Room, Kitchen, 2 Private Baths
960 sq ft.
MAIN LODGE
Suite 5 - 1 King Bed or 2 Twins, Fireplace, Living Room, Private Bath
309 sq ft.
Suite 6 - 1 King Bed or 3 Twin Beds, Private Bath
268 sq ft.
Suite 7 - 1 King or 3 Twins, Fireplace, Living Room, Private Bath
424 sq ft.
CLIFF HOUSE
2 Bedrooms with attached Baths
2 Sleeping Lofts sharing a Common Bath
Large event/living room, dining room, Commercial Kitchen, and, covered Patio with beautiful views